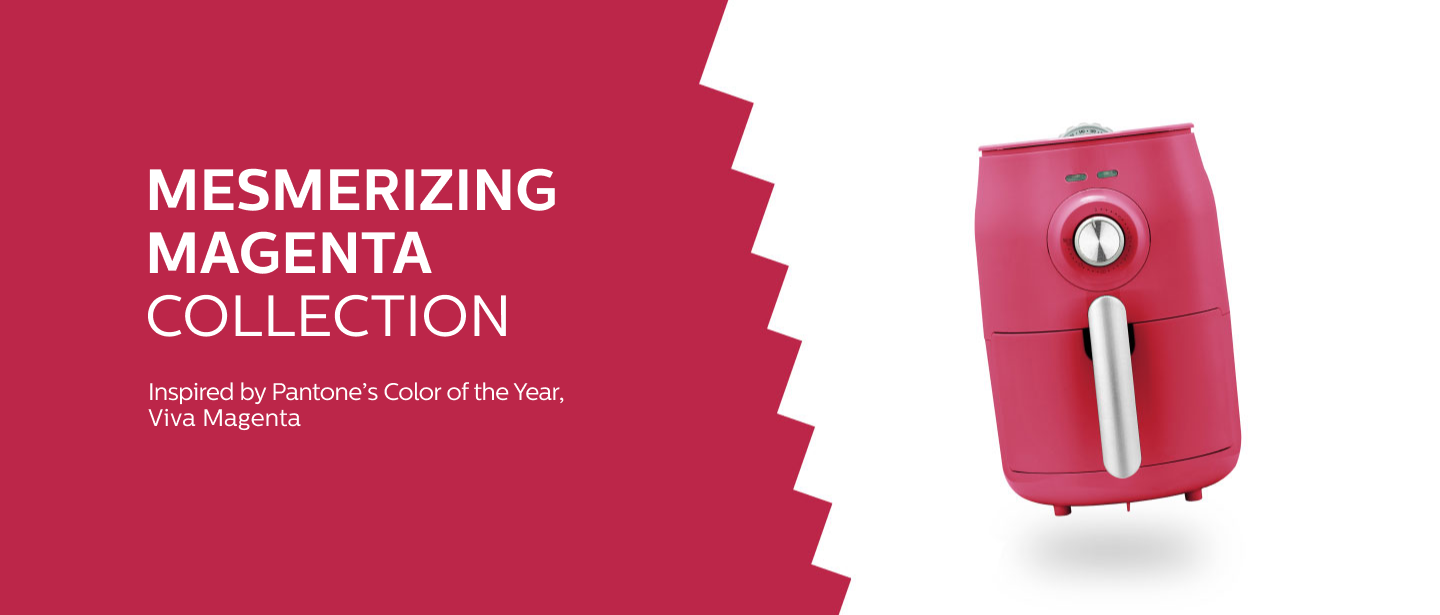 MESMERIZING MAGENTA COLLECTION
Magenta is a color that's been in the spotlight this year, with Pantone naming it as the color of the year 2023.

It's a bold and captivating color that can't help but turn heads. When it comes to small kitchen appliances, a magenta color is the perfect choice to add a touch of passion and sophistication to your kitchen. It's a color that's been making waves in the fashion world, with designers featuring it in their collections, and it's easy to see why. Magenta is a color that exudes confidence and energy, and it can do the same for your kitchen. If you're looking to make a statement with your small kitchen appliances, choose magenta and let your kitchen speak volumes!