Prosciutto, Mozzarella, Basil and Dark Chocolate Panini Grill – Holstein Housewares + Cao Chocolates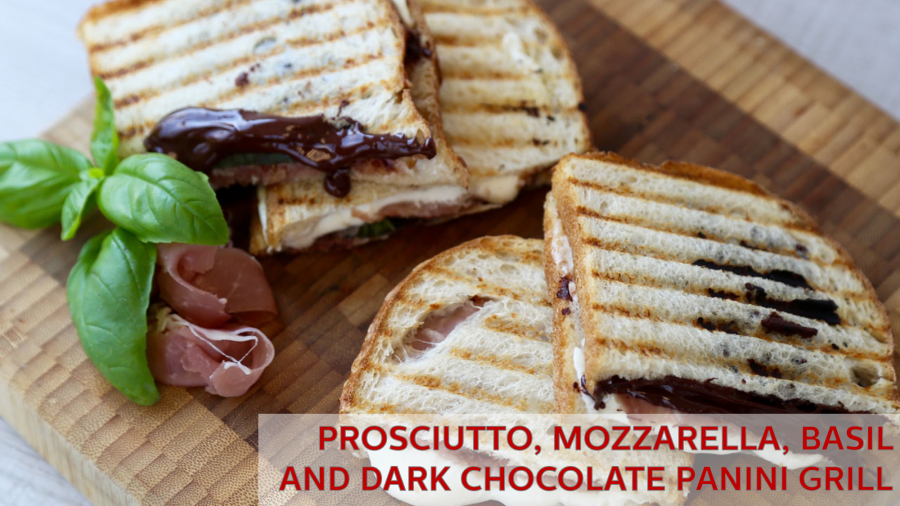 Have you ever tried a sweet and salty panini? Cao Chocolates @caochocolates came out with an outstanding idea and used our Holstein Panini Grill to deliver a whole new concept of a panini; mixing prosciutto, mozzarella, basil and their decadent dark chocolate!
Watch us make a crispy panini in this quick video and scroll down for the full recipe.
Be sure to subscribe to our Youtube page for more recipes & cooking tips!
Servings: 4
Ingredients:
8 Slices of bread
8 ounces thinly sliced Prosciutto
10 ounces thinly sliced whole-milk mozzarella cheese
12 large fresh basil leaves
6 Dark Chocolate squares
Steps
1. Start with bread that stands on its own: focaccia, ciabatta or a whole grain baguette
2. Pre-heat Holstein Panini Grill
3. Add prosciutto, mozzarella, basil and 60% dark chocolate
4.Brush the bread with olive oil or melted butter before grilling for a crispy texture
4.Cook for about 3-5 minutes or until golden and crisp
5 Enjoy!
5 Enjoy!
Shop the Panini Grill http://www.holsteinhousewares.com/shop/panini-maker/
Share with us Facebook your favorite panini recipe & make sure to subscribe to our Youtube channel for more recipe tips & ideas.
---