Peppermint Meringues Recipe – Holstein + So Sweet Memories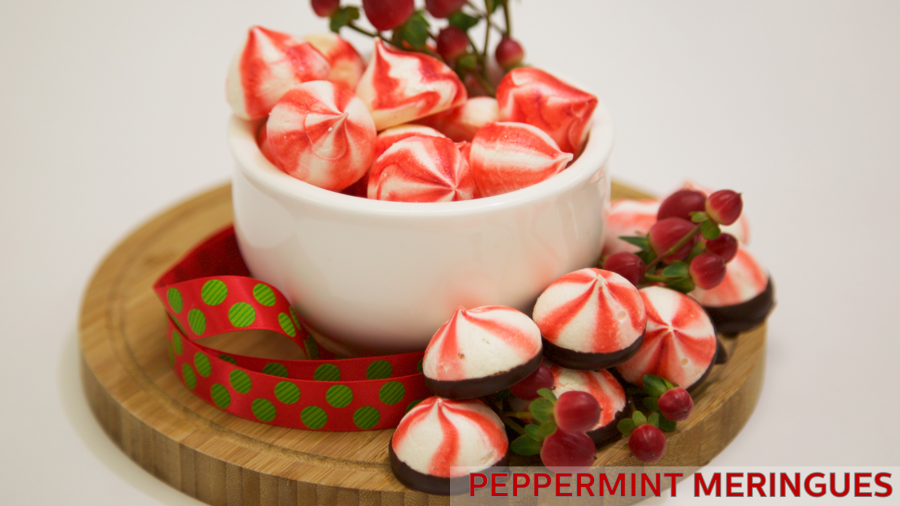 So Sweet Memories were in the Holstein Kitchen using our Hand Mixer to whip up some divine Peppermint Meringues and we were thrilled! These bite size delights are a Christmas miracle for your taste buds.
Watch us make this minty holiday treat or scroll down for the full recipes.
Ingredients:
3 egg whites
1 cup of sugar
1/2 tsp cream of tartar
1/2 tsp peppermint extract
Red food coloring
Steps: 
1.Preheat your oven to 190 degrees
2.Mix the egg whites and sugar with your Holstein Hand Mixer until combined and foamy.
3.Add in the cream of tartar and mix on high speed with the hand-mixer until stiff peaks form (about 5-7 minutes)
4.Fold in the peppermint extract.
5.Cut a small opening in your piping bag and insert the tip of your choice.
6.Use red food coloring and a skewer stick to draw lines in the piping bag.
7.Fill the piping bag with your meringue mixture.
8.Pipe onto the baking sheet covered with parchment paper.
9.Bake for 3 hours, then turn the oven off and let them sit for 2 hours without opening the oven.
10.Pop off your yummy bites from the baking sheet and enjoy!
*If dipping chocolate will be used, melt chocolate wafers for one minute (stirring every 15 seconds) and dip the bottoms of the meringues. Place on to the baking sheet covered with parchment paper and set in the freezer for 5 minutes.
Share with us your favorite Holiday treats on facebook!
---