Nutella Waffle Stick Recipe- Holstein Housewares + Patricia Daboin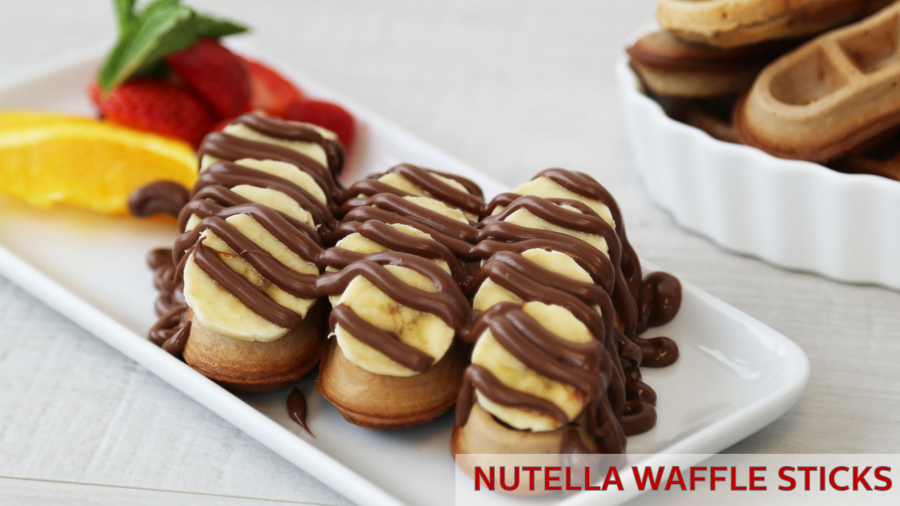 If you ask us, Nutella should be part of every meal. These Nutella Waffle Sticks are so yummy & when paired with seasonal fruit like Patricia Daboin did for us, they are something else!
Watch us make ours or scroll down for the complete recipe.
Ingredients:
1 1/2 cups white flour
2 tbsp baking powder
1/2 tbsp salt
2 tbsp  Sugar
1 large egg
2 white eggs
1 1/2 tbsp Nutella
1/3 cup whole Milk
Steps:
In a mixing bowl, begin by beating flour, baking powder, salt and sugar together.
Then in a separate bowl, beat the eggs, milk and butter together.
Slowly start to add in your dry mix until everything is well mixed together and you have a batter that is a bit lumpy.
Pour the batter into the waffle stick maker and allow to bake for 7 minutes or until golden brown.
Then remove them from the maker and top with Nutella & seasonal fruit like we did.
---