Dulce De Leche Churro Cake Pops- Holstein Housewares + Casa Giogia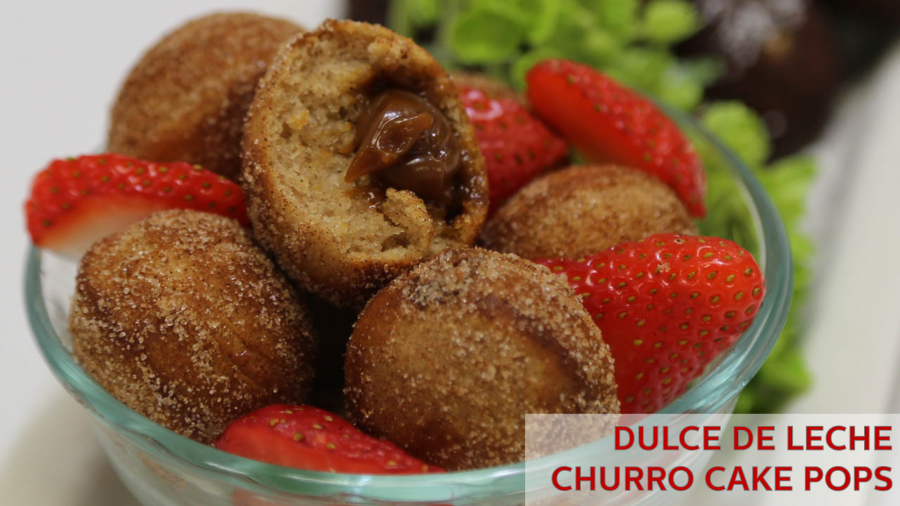 It's always so much fun when Casa Gioia joins us in the kitchen to bake up some sweet treats!
This time they made delicious Dulce de Leche Churro pops in the Cake Pop Maker in just a matter of minutes.
Ingredients:
1/2 Cup brown sugar
1/4 cup granulated sugar
1 1/2 cups flour
1/2 tsp salt
1 1/2 tsp baking powder
1 Tbsp cinnamon
1/2 cup melted butter
1 cup milk
2 eggs
2 tsp vanilla
Dulce de leche
Cinnamon Sugar
Steps:
In a large mixing bowl stir together your dry ingredients, leaving out the cinnamon sugar.
Then in another mixing bowl, whisk together the eggs, sugar, vanilla, melted butter and milk.
Slowly add in the dry ingredients and whisk until well combined.
Using you batter bottle, pour the batter into the maker filling the cavities only half way. Then add a bit of dulce de leche in each cavity & top with the rest of your batter.
Allow to bake for 6 minutes.
While the pops are still hot, roll them in the cinnamon sugar mix & enjoy!
Share with us your favorite recipes to prepare in your Holstein makers on Facebook!
---