Double Chocolate Bundt Cake + Ganache Recipe – Holstein Housewares + Cacao Art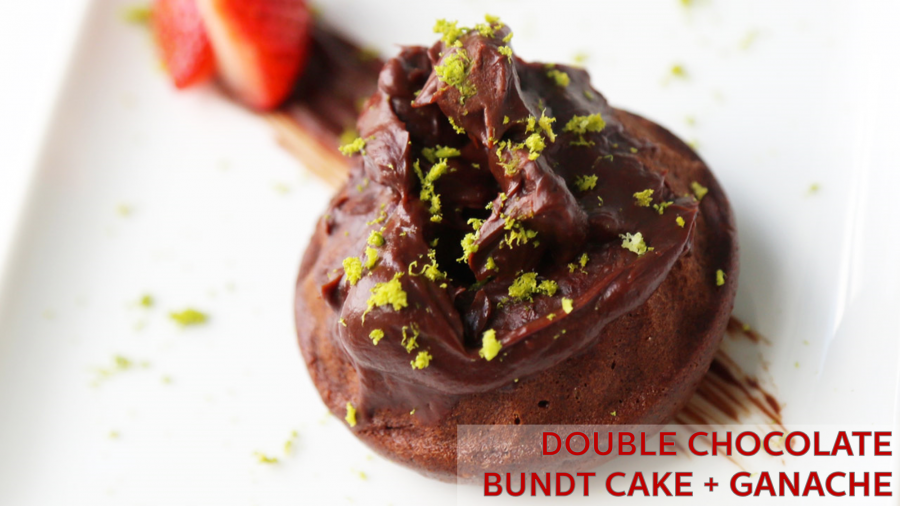 Cacao Art joins us in the Holstein Kitchen again this week to show us how to prepare some double chocolate bundt cakes in just minutes in the Holstein Housewares Bundt Cake Maker! These truly are a chocolate lovers dream come true.
Watch us prepare ours here or scroll down for the recipe.
Ingredients:
180g 70% dark chocolate
100ml extra virgin olive oil
3/4 cups of sugar
4 eggs, separated
1/2 tsp baking powder
1/2 cup all-purpose flour
1/4 tsp salt
Steps:
In a double boiler or in the microwave met the chocolate. Tip: if using the microwave, be sure to only heat in 30 minute intervals as you do not want to over heat the chocolate and burn it.
Add the olive oil into the melted chocolate and then slowly mix in your sugar, salt, and egg yolks.
Then mix in the flour and baking powder.
In a separate bowl, beat your egg whites to a soft peak.
In your smooth chocolate mix, fold in your egg whites.
Tip: Use your batter bottles to pour the mix into your Bundt Cake Maker
Bake for 8 minutes.
You can top your cakes with this Chocolate Ganache recipe!
Ingredients:
100g of 58-60% dark chocolate
75ml heavy cream
juice of half a lemon
Heat heavy cream to almost boiling point and pour it over the chocolate so that the chocolate melts.
Add lemon juice and mix.
Share with us your favorite recipes to prepare in your maker on our Facebook page and subscribe to our Youtube Channel for more recipes!
---