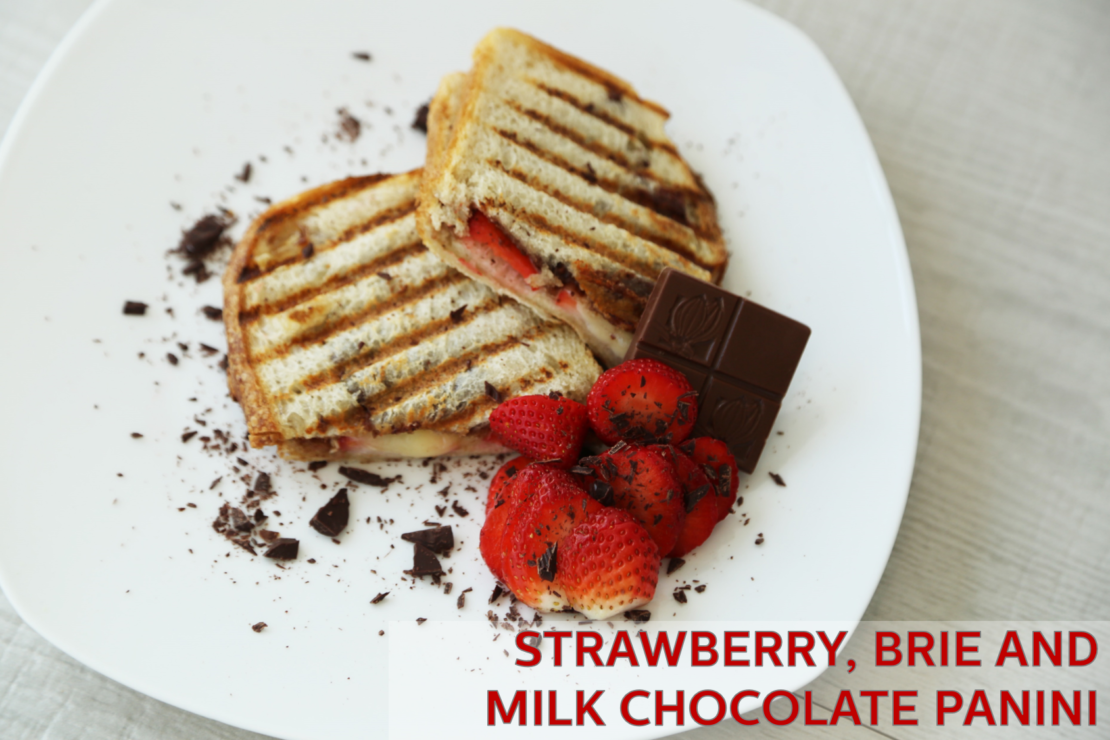 We are familiar with a cheese tray with seasonal fruits, how about taking it to the next level and putting them between two slices of freshly baked bread with some chocolate? This time CAO CHOCOLATES @caochocolates showed us a sweet twist to one old time classic: a grilled cheese
A grilled cheese panini consists of bread, butter, and cheese grilled to golden perfection; is comfort food eaten throughout the day. As such, it is not only found in home kitchens but also in restaurants around the world. It is the default breakfast, lunch, or dinner when one is unsure of what to eat.
To most kids the cheese version is the only one they want and crave for. But adults may found this grilled panini a little bit boring and routinely, why don't we change the rules and add some fun, sweet stuff; like milky chocolate and fresh strawberries? and turn on that flavor!
This sweet fruity sandwich is easy and delicious enough to be served at any occasion. Use our  and in matter of minutes you will delight your palate with sweet and salty tastes! Do give it a try!
Watch us make a crispy panini in this quick video and scroll down for the full recipe.
Be sure to subscribe to our Youtube page for more recipes & cooking tips!
Servings: 4
Ingredients:
8 slices of bread
12 fresh strawberries sliced
10 ounces thinly sliced brie cheese
10 Milk Chocolate squares
Steps
1. Start with bread that stands on its own: focaccia, ciabatta or a whole grain baguette
2. Pre-heat
3. Add strawberry, brie cheese and milk chocolate
4.Brush the bread with melted butter before grilling for a crispy texture
4.Cook for about 3-5 minutes or until golden and crisp
5 Enjoy!
Share with us Facebook your favorite panini recipe & make sure to subscribe to our Youtube channel for more recipe tips & ideas.
---