Chocolate Doughnut Hole Recipe – Holstein Housewares + Jmou Sweets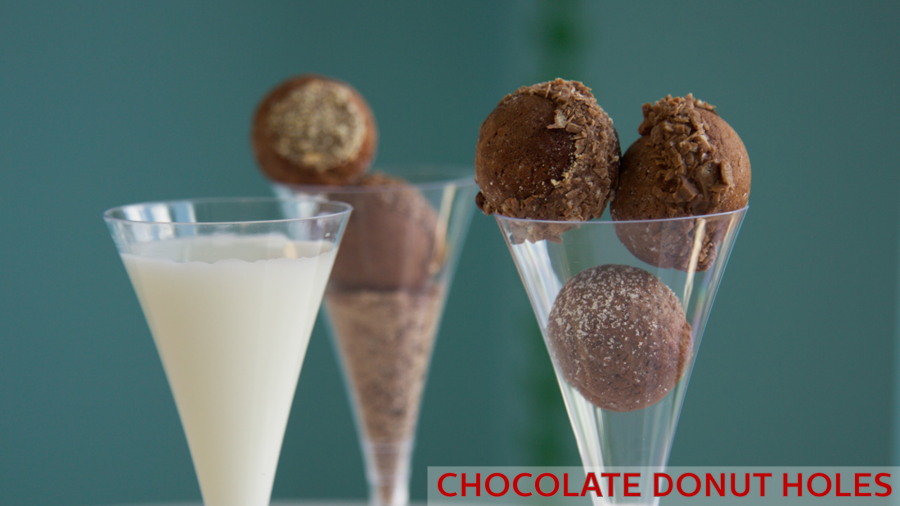 When we heard that Jmou Sweets was joining us in the Holstein Kitchen to make Chocolate Doughnut Holes in our
Cakepop Maker

 
we were so excited.
There is something about the smell of chocolate doughnut holes baking that puts us in the best mood ever!
Watch us prepare ours or scroll down for the step by step recipe.
Ingredients:
1/3  cup sugar
¼ cup Unsweetened Cocoa Powder
2 Tbs. Vegetable Oil
1 Large Egg
¾ cup All-Purpose Flour
1 ts. Vanilla Extract
1 ts. Baking Powder
½ ts. Kosher Salt
Steps:
In a medium bowl, begin by combining the cocoa powder and sugar.
Then in a smaller bowl, combine your baking powder, flour and salt.
In a large mixing bowl beat the oil with the cocoa and sugar mixture and add your egg.
Then while you are still beating your mixture start to add in the vanilla until you have a light and fluffy mixture.
While the mixture is on low speed, add the flour mix in two batches.
Once you have a smooth dough, cover the bowl with plastic cling wrap and freeze for about 1 hour.
Remove the dough from the freezer and begin to work the dough in your hands making little balls.
Once your maker has been pre-heated, place the balls in the cake pop cavities and allow to bake for 5 minutes.
You can then serve as is or roll your balls in powdered sugar, chocolate sauce or any other favorite ingredient of yours.
---