Chocolate Chip Waffle Sticks – Holstein Housewares + JMou Sweets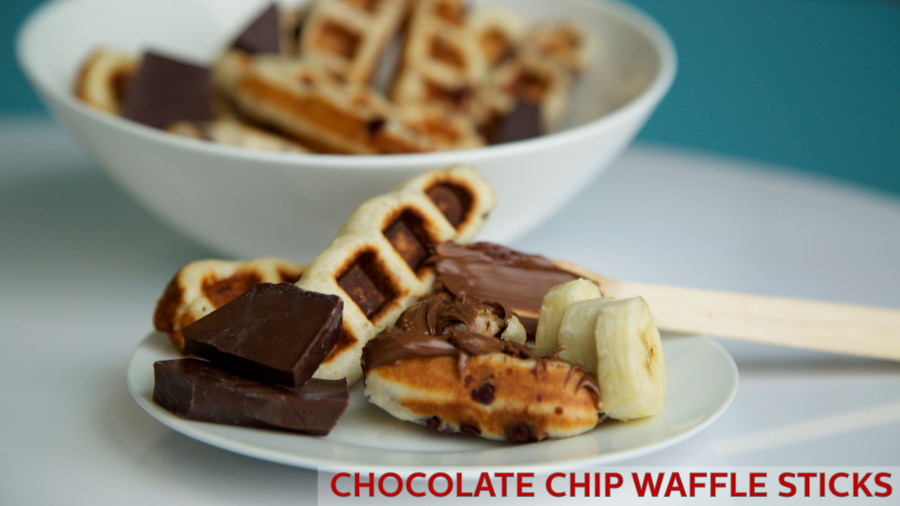 Our favorite part of the weekend might just be brunch; and with JMou Sweets in the Holstein Kitchen this week we have even more of a reason to get excited for it!
JMou Sweets showed us how to make a delicious chocolate chip waffle stick in a matter of minutes in our Waffle Stick Maker.
Watch us make ours or scroll down for the full recipe.
Ingredients:
1 ½ cup flour
2 tbsp. of sugar
2 tbsp. of oil
1/2 tsp. yeast
1 tablespoon baking powder
Pinch of salt
½ cup water (approx.)
2 tbsp. chocolate into pieces
Steps:
In a large mixing bowl mix together all the dry ingredients except for the chocolate.
Then gradually begin pouring in the water as you mix it into the dry ingredients.
Knead the ingredients together until you have smooth dough.
Cover the bowl with a paper towel or cloth and let the dough sit for 20 minutes.
Then divide the dough into 2 and fold in your chocolate pieces.
Cut the dough into 8 and roll them into elongated shapes.
Then place the in your Waffle Stick maker and let bake for 5 minutes.
Serve & enjoy!
Share with us some of your favorite recipes on Facebook!
---