Birthday Vegan Waffle Sticks Recipe- Holstein Housewares + Bettersweet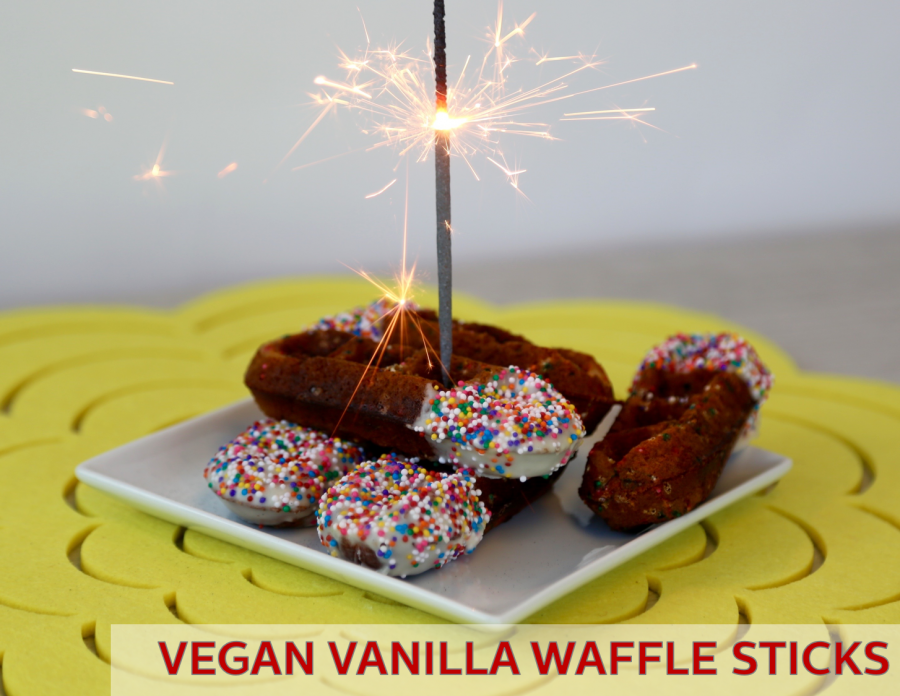 It's always so much fun to celebrate a birthday & even more fun when you can make a equally delicious vegan substitute for a traditional cake. 
Bittersweet 
 whipped up a quick & easy Vegan Waffle Stick Recipe in our
Holstein Waffle Stick Maker
 that needs to be part of your next birthday party menu!
Watch us make ours or scroll down for the complete recipe.
Ingredients:
1/2 Cup All-Purpose flour
Pinch of salt
1/2 Tsp Baking soda
1/4 Cup Almond Milk
1/4 Cup Coconut Oil
1/4 Cup Cane Juice
1/2 Cup Sprinkles
Steps:
In the food processor you are going to pour in all the dry ingredients first and then add in the remaining ingredients.
Once they have cooled you can serve and decorate.
Tip: To decorate you can melt in the microwave vegan white chocolate and top with sprinkles.
---