Vegan Slider Recipe- Holstein + Better Sweet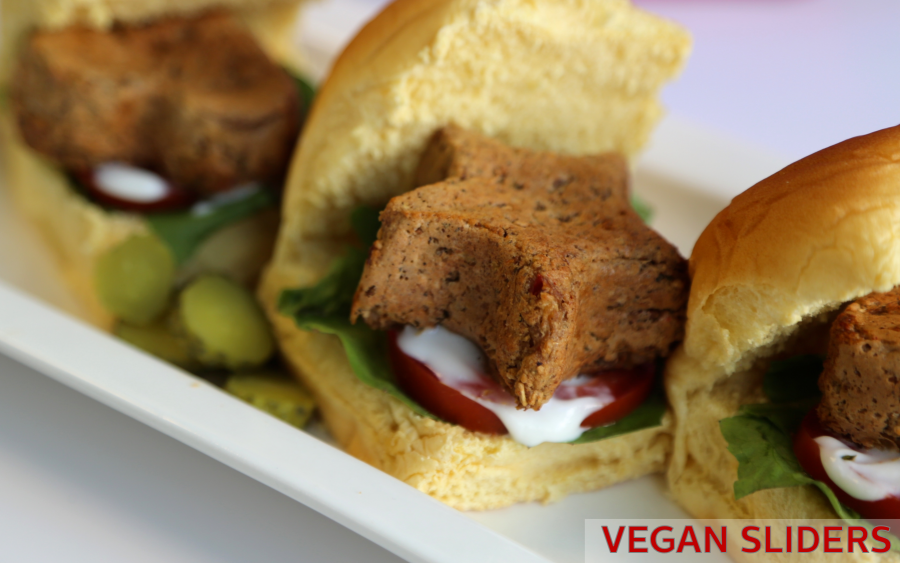 What a creative way to make a delicious meal while using your 
Holstein Heart & Star Cupcake Maker
! Better Sweets joins us in the kitchen as they make fun shaped vegan sliders. This is a sure fire way to get the kids to try a veggie burger!
Ingredients:
1 ½ Cup of Red beans cooked
1 ½ cup Oat Flour
1 tbsp Flax seeds
3 tbsp water
Chopped red and yellow bell peppers
Steps:
In a large mixing bowl begin by mixing your ingredients together.
Then transfer your mix into a food processor and pulse for about 30 seconds or until you have a creamy mixture.
Then scope the mix into your Heart & Star Cupcake Maker & allow to bake for 7-10 minutes or until golden.
Remove using a silicone spatula and serve with your favorite rolls & toppings!
Share with us your favorite recipes on Facebook.
---