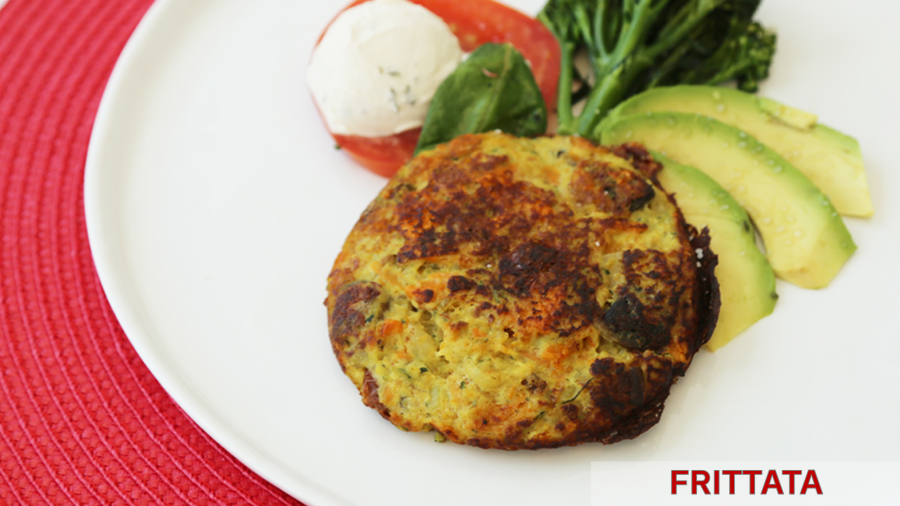 A vegan masterpiece! No, we are not exaggerating. The Whisk Bakery @the_whisk_bakery showed us how easy it is to make a vegan Frittata using our Arepa & Empanada Maker. Even if you are not vegan, this recipe is so delicious that you won't be able to tell the difference. It is loaded with amazing flavors that will brighten up your taste buds.
Silken Tofu, which combined with cornstarch gives this dish the prefect consistency and holds the recipe together.
For the filling we decided to go with loads of onions, leeks, mushrooms, zucchini, dried tomatoes and different herbs. But feel free to change it up according to your liking or the content of your fridge. The fun in cooking in sometimes to improvise and change up a recipe according to your cravings or simply what ingredients are available.
In less than 10 minutes you can enjoy a perfect breakfast, lunch or dinner because we think a frittata does not need to be a morning recipe! Just make a great salad as a side dish and you got yourself a nutritious meal as easy as 1,2,3.
Ingredients
-1 sweet potato, peeled and thinly sliced
-7 ounces soft silken tofu
-2 tablespoons vegan margarine
-3 tablespoons cornstarch or arrowroot
-1 teaspoon baking powder
-1 teaspoon sea salt
-½ teaspoon ground black pepper
-½ teaspoon turmeric
-½ teaspoon onion powder
-½ teaspoon garlic powder
-2 tablespoons olive oil
-1 leek bulb, washed and finely sliced
-1/2 red onion, chopped
-½ cup buttom mushrooms, quartered
-1 small zucchini, shredded
-1 tablespoon sun dried tomatoes, rehydrated and thinly sliced
-1 small heirloom tomato, sliced
-Fresh basil leaves, optional for garnish
Method
-Place sliced sweet potatoes in a small saucepan and fill to cover with water. Bring to a boil and let cook until sweet potato slices are just fork tender. Drain and set aside.
-In a blender, puree tofu, margarine, cornstarch, baking powder, salt, pepper, turmeric, onion powder, and garlic powder. Set aside in a mixing bowl.
-Preheat Holstein's Arepa & Empanada Maker and spray with coconut oil
-In a skillet, heat oil over medium-high heat. Add onions and leek and let cook until soft and lightly browned, add mushrooms and sauté until lightly brown. Add zucchini and potatoes, and let cook a couple more minutes, add sun dried tomatoes.
-Transfer the vegetables into the tofu mixture and coat evenly.
-Transfer the mixture to Holstein's Arepa & Empanada Maker, smooth the top with the spatula and decorate with tomato slices.
-Let it cook for 10 minutes or until nicely brown and firm.
-Remove the frittata from Holstein's Arepa & Empanada Maker and garnish with basil leaves. Let set for at least 20 minutes before serving.
Shop this item at: http://www.holsteinhousewares.com/shop/arepaempanadamaker/
---