Summer Cocktail Cupcake Recipes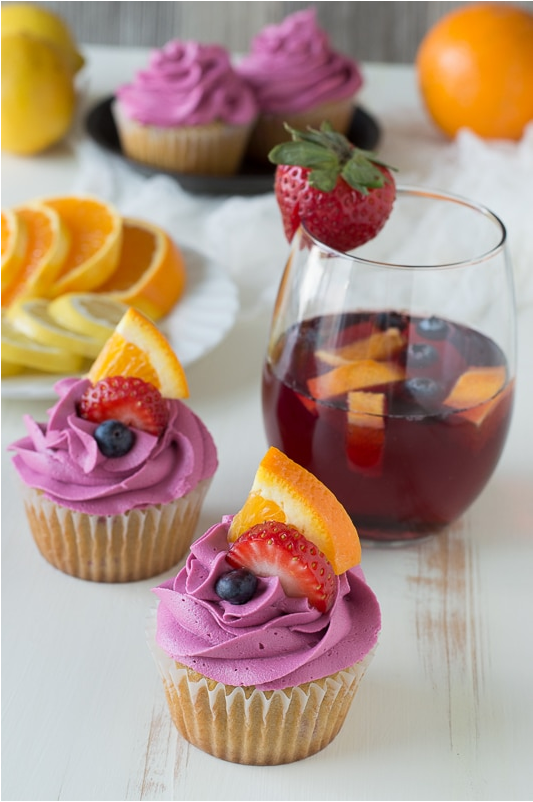 Inspired by the cool and refreshing cocktails of the Summer we rounded up some adult cupcake recipes. From Mojitos to Sangria, these recipes are full of flavor and keep the summer fun going even when the sun has gone down.
Mojito Cupcake
A sweet cupcake that makes you feel like you are lounging on the beach with every bite!
Get the recipe.
Margarita Cupcake
Frozen or on the rocks, Margarita's might be our all time favorite adult beverage. Turn it into a cupcake, and we are jumping for joy!
Get the recipe.
Sangria Cupcake
Shhh! Don't tell, but we would love this recipe just for it's icing. Amazing!
Get the recipe.
Strawberry Daiquiri Cupcake
The rum cake cupcake mixed in with the fresh strawberries used to decorate are just perfect.
Get the recipe.
Piña Colada Cupcake
There is something about a Piña Colada that just screams Summer for us and we're not complaining!
Get the recipe.
Share with us your favorite cupcake recipes for the summer on facebook.
All of these recipes can be prepared in your Holstein Cupcake Maker. Shop for yours now.
---