Raspberry Mint Frosé Recipe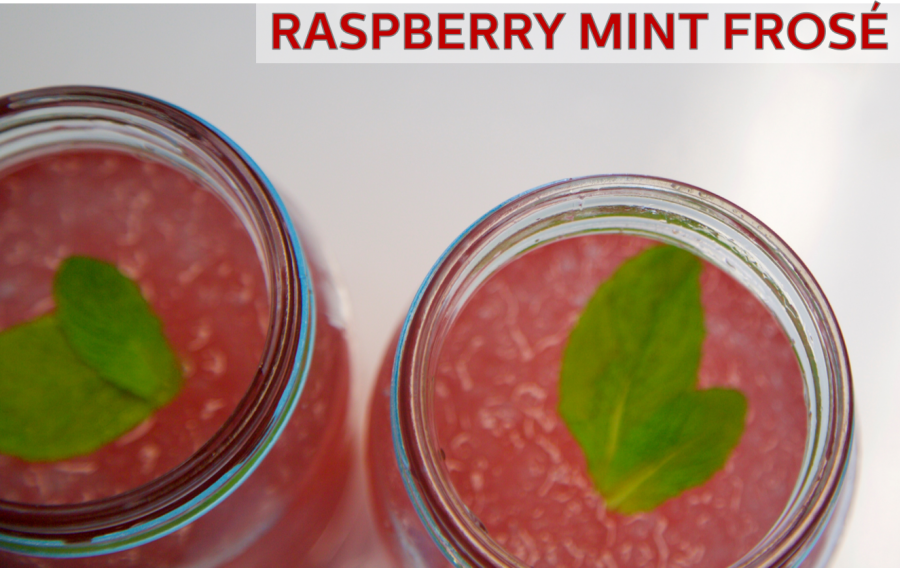 What do you get when you make Rosé frozen? FROSÉ!
Our friends from Mundo Deli join us back in the Holstein Kitchen & prepare a delicious and refreshing adult beverage for these hot Miami days!
Perfect for brunch with friends or even for easy sipping pool side. Prepare this recipe in just a few easy steps in your Holstein Frozen Drink Maker.
Ingredients:
750 ml Rose Wine
1 cup raspberry – mint syrup
1 lemon squeezed
Ice
Raspberry-Mint Syrup Ingredients:
1 cup of sugar
1 cup of water
1 cup of raspberries
5 or 8 mint leaves
Steps:
To prepare the syrup: 
In a saucepan bring to a soft boil the water, sugar and the raspberries
With the help of a fork, smash the raspberries to liberate all the juices. Let it simmer for 5 to 6 minutes approximately then add the mint leaves and let it cook for another 4 minutes.
Strain and let it cool down.
To prepare the Frosé: 
In the frozen drink maker pour the Rose wine, the syrup and the lemon juice.
Add 4 cups of ice, the first half chopped coarsely and the rest coarse it fine.
Serve & enjoy!
We hope you enjoyed this recipe, share with us some of your favorite recipes on Facebook.
---