An Oh-So-Good Candy Cane Coffee Drink!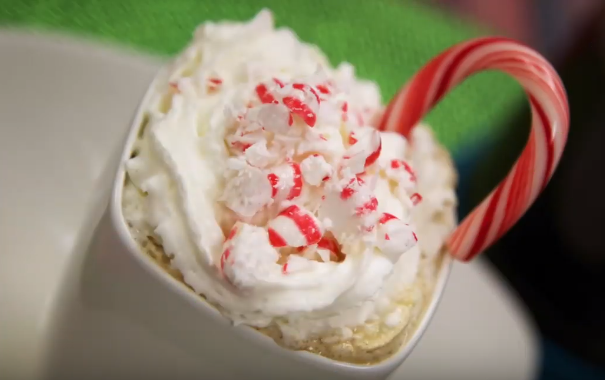 Tis the season for snowflakes and cozying up under the blankets.
Stay warm and treat yourself to something oh-so-good with this Candy Cane Coffee recipe! It's super simple and incredibly delicious.
Check out the video below or scroll down a little for step-by-step instructions with pictures!
Step 1: Prepare Your Ingredients
The first thing to do is prepare your ingredients – you only need a couple of simple things you might already have around the house:
3 tbs coffee grounds
1/2 cup crushed candy cane
2 cups hot water
1 mug of warm milk
whipped cream topping
We also recommend you use a french press for this coffee recipe.
Step 2: Mix Ingredients in a French Press
Once you have all of your ingredients together you just need to add them to your french press.
First add in the coffee grinds, then the crunched candy cane and finally two cups of hot water.
Step 3: Let Ingredients Steep in Hot Water
After you add the ingredients let them steep for a few minutes and then push your french press down.
Step 4: Add Coffee to Mug of Warm Milk
Afterwards all you need to do is pour your deliciously flavored coffee into a mug of warm milk and you're almost done! Mmmmm….
Step 5: Top with Whipped Cream and a Candy Cane
Next top with as much whipped cream as desired and add a candy cane that you can swirl around in the coffee!
And you're done!
If you don't have a french press of your own, check out the Holstein French Press!
Holstein products are available at various retailers and sites including Amazon, Kohls, Zulily, Beyond the Rack, HSN, Hautelook and more!
---